[OPEN CALLS] D-DAY! GEMSTONE launches TRAIN & EXPLORE calls.
➡ You are a manufacturing SME?
➡ You are interested in Green Transition/Manufacturing?
➡ You have a project of training or internationalization?
➡ You are looking for a streamlined application process?
From today to 31th of December 2024, you are welcome to apply to TRAIN & EXPLORE Calls and be funded to realise your project.
🎓 TRAIN > to improve skills and knowledge around Green Manufacturing challenges, to facilitate the connection between manufacturing SMEs and training providers. Lump sum: €2.000
Submission platform: HERE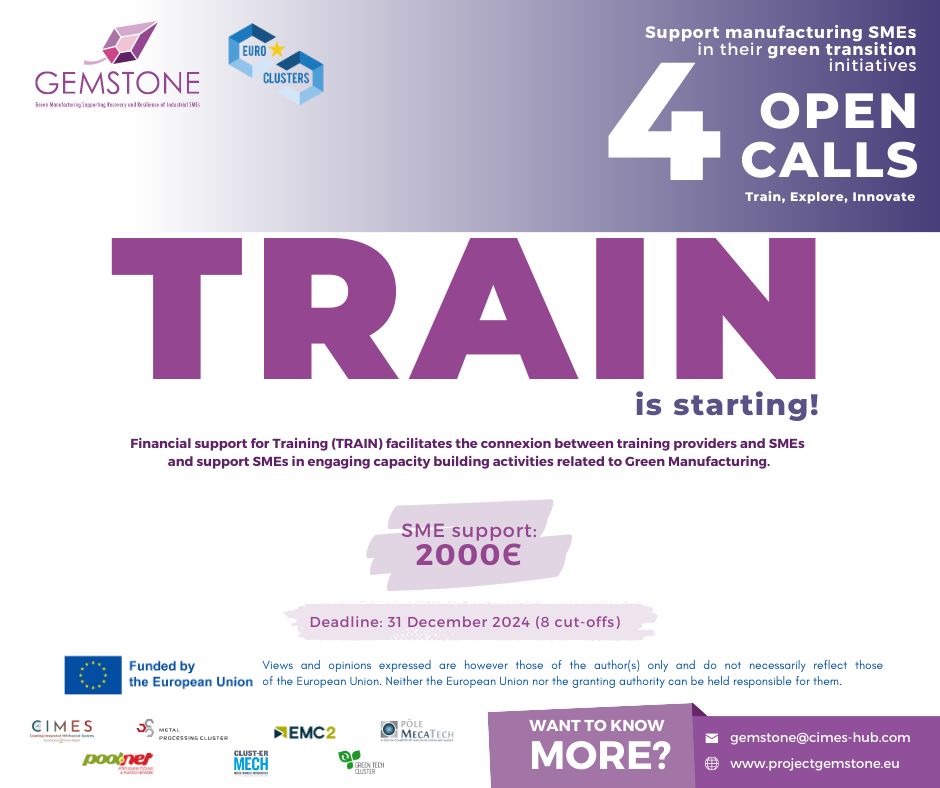 🌏 EXPLORE > to explore international markets, attend a fair/an event related to Green Manufacturing, to meet potential partners around the globe. Priority zones are North America, Japan and ASEAN countries. Lump sum: €1.500
Submission platform: HERE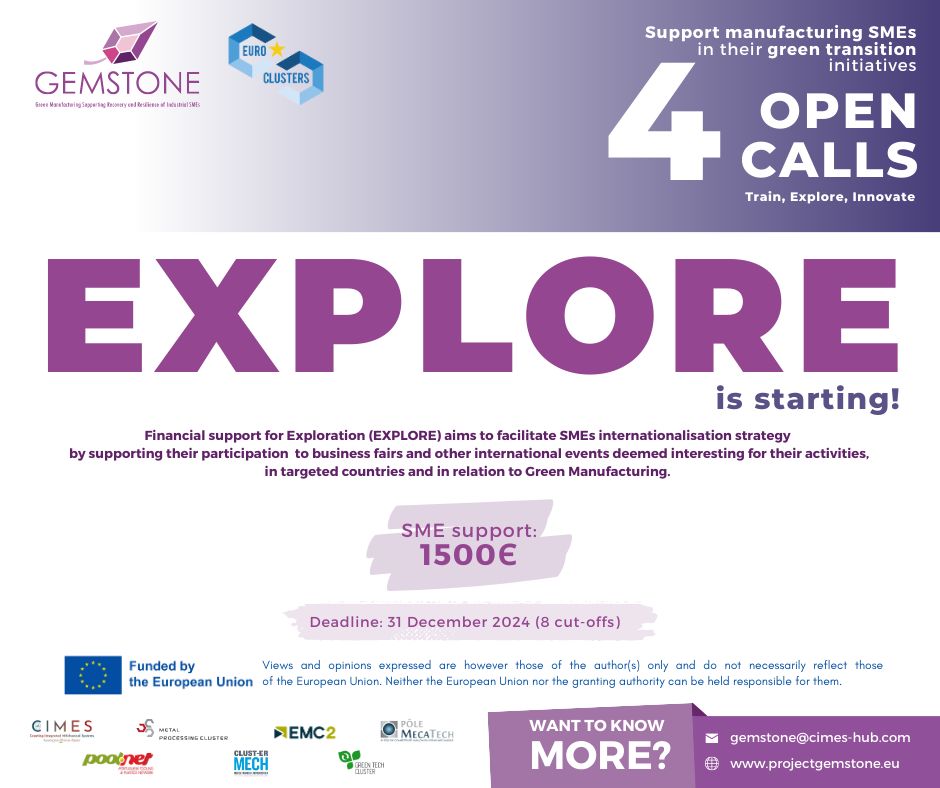 For both calls, please find the Guide of Applicants: FREE DOWNLOAD
This document is major to read and understand before applying.
For more information, please contact the project coordinator CIMES (Loïc MARIN) or the others partners Pôle EMC2 (Luisa Bouzoubaa), Pôle MecaTech (Thibaud van Rooden, Sophie Schmitz), Klaster Obróbki Metali (Janusz Poulakowski), Cluster Engineering & Tooling (Rui Tocha, Catarina Simões, Tânia Mendes), Clust-ER Meccatronica e Motoristica (Nicolò Bertolini) and Green Tech Cluster Latvia (Laura Grundmane, Anete Grundberga).